Shopping Cart
Your Cart is Empty
There was an error with PayPal
Click here to try again
Thank you for your business!
You should be receiving an order confirmation from Paypal shortly.
Exit Shopping Cart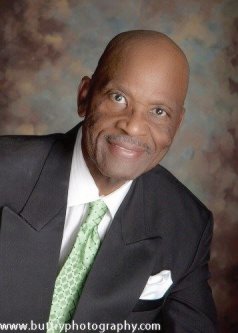 This Train is Bound for Glory
! That's the song that my husband, Ken was singing this morning when he woke from a dream. There are several variations of it, so I'm unsure who wrote the version he knew.
In this dream, Ken witnessed to a man named Billy, who was moved to purchase his train ticket to heaven.  The train bound for glory came for Billy, but he would not release his ticket to the attendant.  Billy insisted on holding on to it because he was too attached to this world.  Jesus was standing in the back of the train sadly looking on - waiting for him to come aboard.  Ken was singing and crying because Billy was left behind. 
The Lord said to Ken in this dream, "There are many Billies in this world that are standing with tickets in their hand but will miss out on heavenly glory.  They feel that they have more time and fail to heed my beckoning call."
As he relayed the dream, he was visibly disturbed; hard pressed in his spirit.  He felt his efforts had been insufficient in leading more people to Jesus.  Considering that he is a dialysis patient with diverse medical challenges, most people who know him are amazed at his accomplishments, in spite of his various diagnoses. 
Since our early ministry days in 1976, he has been accustomed to preaching in the streets and in front of nightclubs, as well as in the pulpit at church.  On several occasions, we safely stopped the car allowing him access to witness to someone in a raised median in the middle of the street.  (We don't advise this, however.) 
Ken's dream is significant of being ready when Jesus returns for you - either as an individual, or in the rapture with all the ready saints.  If your name is Billy and you do not have a relationship with Jesus, God is speaking to you.  If your name is not Billy and you are not born again, the Father is speaking to you also. 
Hebrews 3:12-15 Take care brothers and sisters that there not be in any one of you a wicked, unbelieving heart [which refuses to trust and rely on the Lord, a heart] that turns away from the living God. But continually encourage one another every day, as long as it is called "Today" [and there is an opportunity], so that none of you will be hardened [into settled rebellion] by the deceitfulness of sin [its cleverness, delusive glamour, and sophistication]. For we [believers] have become partakers of Christ [sharing in all that the Messiah has for us], if only we hold firm our newborn confidence [which originally led us to Him] until the end, while it is said, "Today [while there is still opportunity] if you hear His voice, Do not harden your heart, as when they provoked Me [in the rebellion in the desert at Meribah]."
Do not harden your hearts against the salvation that Jesus offers to you.  He died for the world, but specifically for you.  There is no other name that we can use to be saved.  It is of a certainty that every knee will one day bow to him and every tongue will have to confess that He is Lord.  It's now or later.  Allow Him to come into your heart and change your life today.  Tomorrow is not promised.
Prayer of salvation
Father God, I believe that Jesus is your son, that he died for my sins, and that you raised him from the dead.  Please forgive me of my sins.  I ask that Jesus come into my heart now.  I acknowledge and confess him as my Lord and Savior.  I believe your word that says whoever calls on the name of the Lord shall be saved; therefore, I thank you for saving me. 
It's time to press the reset button.  
While in a program on my computer, an error message flashed, "An unexpected lapse of attention!"  Lapse can refer to a passage of time, memory failure, collapse, or even an error in judgement.  I was pressing the back button in an attempt to take the program backwards at the same time that it was trying to move forward.  Therefore, I had to reset it and start completely over.  Pause and think about that.
Our Father in heaven desires to advance and expand us.  Expansion is the word that He gave me on December 21, 2017.  It is my theme for 2018.  He blesses us to be a blessing to others.  
Romans 8:1 declares, There is therefore now no condemnation to those who are in Christ Jesus, who do not walk according to the flesh, but according to the Spirit.  We can't move forward if we are weighted down.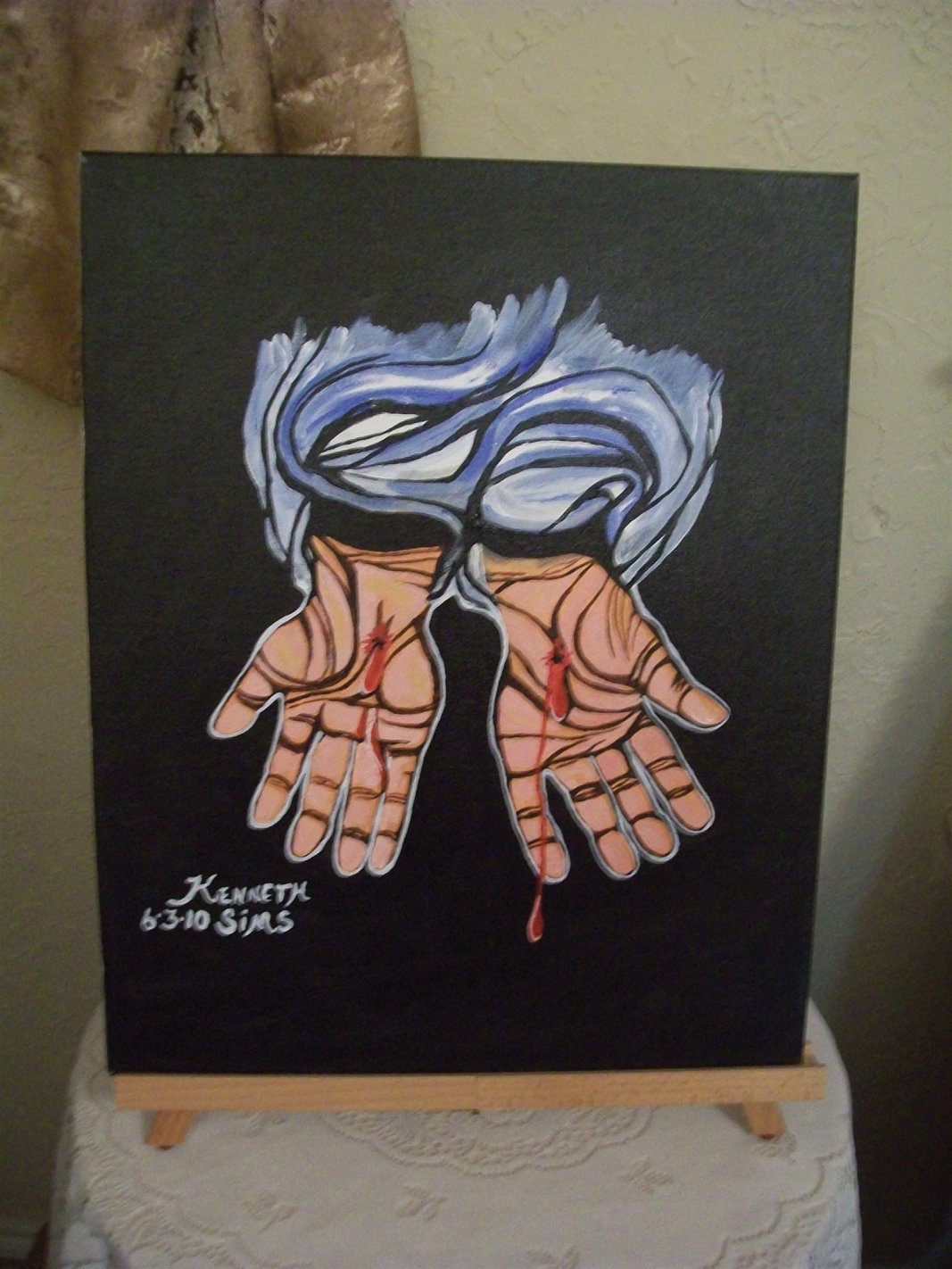 Jesus has made it possible for us to move forward.  He pressed the reset button when he died on the cross of Calvary in our stead.  His resurrection gives us another chance.  
Satan comes to steal, kill and destroy every aspect of your life, but the son of God has come to give you zoe (abundant) life.  Take it!  This is a perfect time to start anew.  
I had a dream on January 8, 2018 that ministered to me so I will share it with you here.  Please understand that God does nothing by accident.  He places emphasis on numbers, days, and times because He is the author of them.  However, I don't get into the world's system of numerology.  Remember that the devil tries to copy everything that God does and perverts it.  That being said, the very fact that my dream took place on the eight day of 2018 was significant,  "Why?" you might ask.  Some biblical meanings of the number 8 is NEW BEGINNING, RESURRECTION, and REGENERATION. 
When I awoke that morning, the Spirit of the Lord spoke to my heart saying, "Living waters can't flow through clogged pipes. Release forgiveness because unforgiveness will make you its hostage."  
Jesus said in
 John 7:38, "
He that believeth on me, as the scripture hath said, out of his belly shall flow rivers of living water."  Rivers of living water can't flow through clogged pipes.  Clogged Pipes are still pipes but are useless if the water necessary to sustain life is unable to run through them.  
In my dream an old man finally apologized to a young woman that he wronged many years ago.  I, actually, know both of them.  Her unwillingness to forgive resulted in a sad countenance, melancholy life, and vulnerability to the adversary's continous tactics against her.  It wasn't so much that she did not want to forgive; she was just still very hurt and found it hard to do so.  The old man had taken advantage of her naivete'.  It was obvious to me that she also needed to forgive herself.  
The question on the floor is, how do we forgive?  You have to confess it with your mouth by saying, "I forgive you for hurting me."  Sometimes it's just that simple.  Other times, you will have to confess it often just to believe it.  Faith comes by hearing.  Eventually, you will be able to say it because it will be true in your heart.  If the scar remains, you will no longer feel wounded.  
Even if the person you need to forgive is you, do so.  The Holy Spirit also spoke to me these words:  "Don't hold grudges. If you hold a grudge, the grudge will hold you - making you its captive."  Unforgiveness makes you susceptible to sickness and disease in your total man.   
The word of God in 1 John 1:9 states, If we confess our sins, He is faithful and just to forgive us our sins and to cleanse us from all unrighteousness. 
Jesus came to reset us.  He led CAPTIVITY CAPTIVE so you can be FREE from everything that thwarts your progress.  Since He paid your ransom, accept your gift.  It's up to you to go free.  
2018 is an opportunity to begin again.  The past is called the past for a reason.  Leave those things that bind you, and every weight that so easily besets you,  buried in the past.  
The unexpected lapse of attention is on our part, not His.  Nevertheless, He restores our soul.  So flush out the clogged pipes!  Press the reset button!  Move forward!  Advance the Kingdom of God!  He has given you gifts to complete His purpose for you.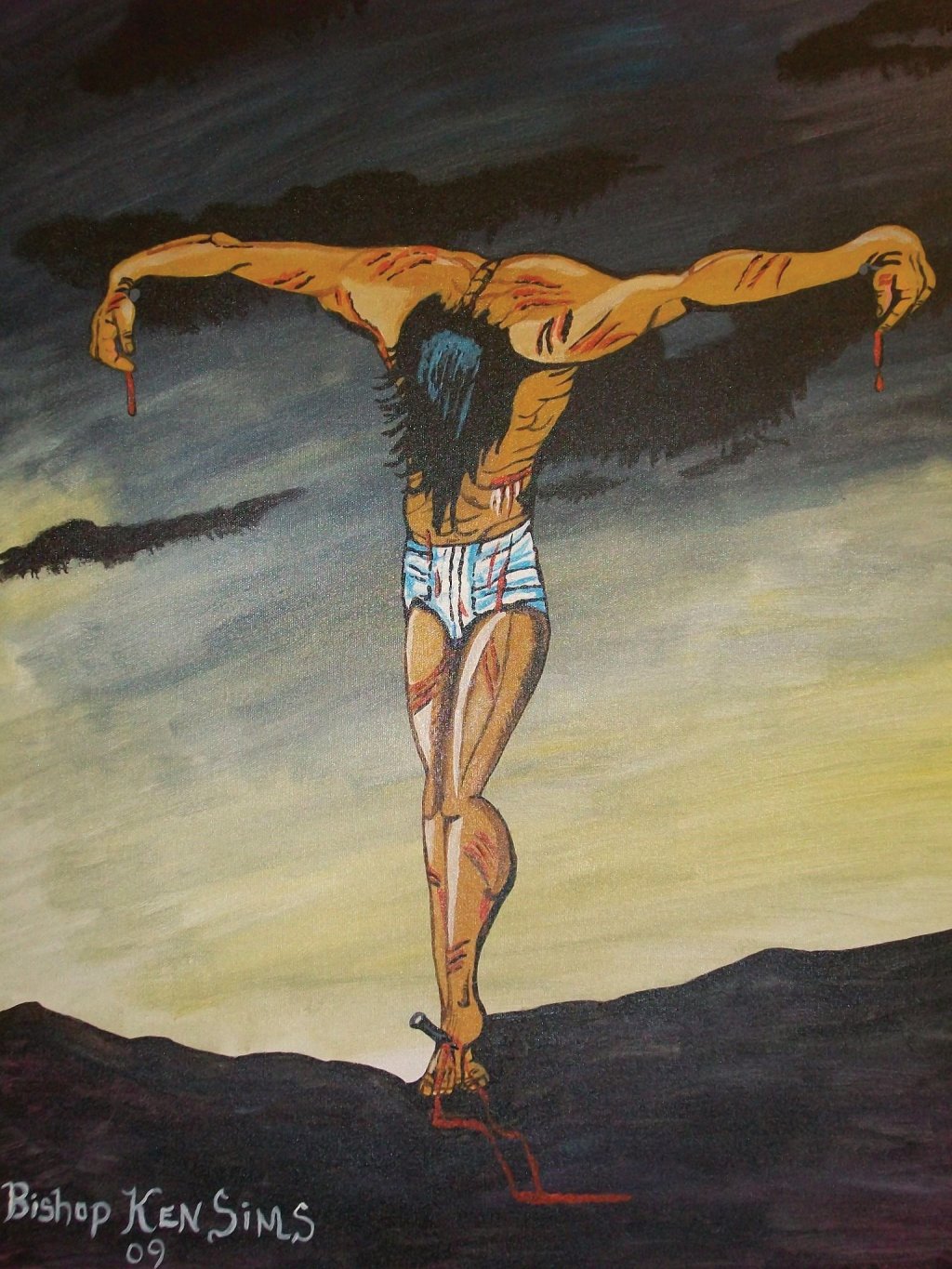 Philippians 2:3 Let nothing be done through selfish ambition or conceit, but in lowliness of mind let each esteem others better than himself.
Seeing pictures of my granddaughter's prom last night stirred up memories from forty-eight years ago when I was in the sixth grade.  Middleton Attendance Center was an all black school comprised of first thru twelfth graders - massive.   Each year, every grade level voted for a princess with a twelfth grader as the reigning queen.  I voted for my friend, Sherry, because she was clearly the most beautiful girl in all of elementary with locks that hung magnificently down her back, shiny white teeth, pleasant smile enhanced by dimples to live for - always dressed nicely. Did I say she was also one of the most brilliant?  
To my surprise, Sherry voted for me and so did, apparently, most of our classmates because I won.  SHOCK and AWE - for real!  I had no expectations - was not even in the running.  How could they make a terrible mistake like that?  I was a keen student but in my opinion, not even pretty. Honestly, I was rather homely looking.  My mother dressed me nicely, but bless her heart; she could not do hair - that didn't help. She was so horrible at it that I started doing it myself in fourth grade - at nine years of age.  LOL!  It still looked terrible but was an improvement and got better over time.  
In a special school assembly, the winners were all escorted to the stage wearing our glamorous gowns, long white gloves  - arms resting on the arms of our escort.  For this special ocassion, my parents took me to the salon to get my hair done, but mama, unfortunately, allowed daddy to take me shopping for my shoes.  I'm not sure what possessed her to do that.  I could not believe my eyes. Daddy bought me penny loafers.  Who does that?  PENNY LOAFERS - to wear with my elegant teal gown that mama bought.  The two of them were total opposites.  The suits hanging in daddy's closet were from forty years prior - no fashion sense whatsoever.  On the other hand, mama had a great fashion sense. Even though fashionista was not a word back then, she was definitely the epitome of it. Showing my displeasure to daddy would not have been to my benefit so silently,  I suffered embarrassment and hoped that my formal dress would distract from my black loafers.  That was going to be a little impossible ascending the stairs to the stage, which seemed to rise forever.  With no other options, I had to smile and bear it.  
Homecoming night, they chauffeured us to an illuminated football field.  Since mama took me shopping for this one, I was pleased with my outfit.  
To this day, it's mind-boggling that the classes voted for me.  I remember seeing Sherry's face and the biggest smile radiating from it when the announcement came. I can't say it was a dream come true because I never dreamed of it. However, it was a rewarding experience and a pleasant memory in spite of the 'walk of shame' down the aisle in loafers. 
In life, we will experience many 'walks of shame' with many regrets - wishing that we could rewind and start over.  The good news is when we accept Jesus as our personal Lord and Savior, we can start fresh and new.  He experienced the greatest 'walk of shame', 'The Via Dolorosa' - the painful way.  His grief was the most painful and shameful of all as he struggled through on the street in Jerusalem - carrying his cross for his crucifixion.  He was hung up for our hang ups.    
Isaiah 54:4 Do not fear, for you will not be ashamed; Neither be disgraced, for you will not be put to shame; For you will forget the shame of your youth, And will not remember the reproach of your widowhood anymore.
We may not always completely forget the embarrassing moments whether minor mishaps or major sinful regrets; we still have the covering of the Lord who casts our past away from us when we throw our lives at his feet.  He suffered shame, so we don't have to.
Sherry and I reconnected the year my daughter passed in 2015.  She found me and was very comforting - even more so when I learned that she met my daughter, KaShanta when she worked as a beauty consultant at the mall while attending college.   I never knew that.  Before passing, she started
The KaShanta Sims Foundation
 which will help cancer victims look and feel beautiful in spite of their diagnosis.  
My classmate is just as beautiful today - inside and outside - always smiling - speaking an encouraging word.  She is a fulfillment of the scripture.  In my estimation, she so deserved to be the winner, but she preferred me over herself.  I'm still humbled by the experience.  I felt so undeserving of the gift that was so freely given to me.   
What a wonderful world it would be if we all adopted the attitude of Romans 12:10 Be kindly affectionate to one another with brotherly love, in honor giving preference to one another.  
That is exactly what Jesus did.  He preferred our freedom over his agony so much so that he laid down his life so that we could pick ours up.
In Him we live, move and have our being! 

The BLITZ is designed to come against our marriages, our families, to destroy our children, our nation, friends and loved ones. It is designed to cripple the unity in the body of Christ and to stop the advancement of the Kingdom of God on this planet. 
So what is the blitz?  Adolf Hitler used the term blitz, which means 
relentless attacking and bombardment
.  Hitler's Luftwaffe, a generic German term for an air force, bombed London in World War II.  It was one of the most tenacious, most advanced, and most battle-experienced air forces in the world.  Although, the aircraft that were to serve in the 
Luftwaffe
 were technically superior to that of most nations, Winston Churchill encouraged the citizens of London to make it their finest hour.  They endured and survived Hitler's onslaught.

Football is another arena where the term blitz is used.  It means to rush the quarter- back and put pressure on him - to crush him.  This technique involves several defensive players.

Satan has called the BLITZ.  He wants to kill you.  His purpose is to stop the mandate that God has assigned to you.  He's bent on destroying as many souls as he can.   Get ready believers, the pressure is coming - stronger.  We must be devoted to both resisting and preventing aggression.  


JOHN 10:10 The thief does not come except to steal, and to kill, and to destroy. I have come that they may have life, and that they may have it more abundantly.

Idle believers pose no threat to the devil.  Actually, he has a fetish for lukewarm Christians and enjoys toying and manipulating them.  When one is lukewarm, he knows they are not serious enough to suggest a threat to him, because they are too involved with the world, the lust of the flesh and the pride of life.  Many will suffer because they were unprepared.

Ephesians 6:13 Therefore take up the whole armor of God, that you may be able to withstand in the evil day, and having done all, to stand.


14 Stand therefore, having girded your waist with truth, having put on the breastplate of righteousness…

The Word of God tells us to stand; having done all, 'STAND'.  It's time to make a solid front - one that cannot be breached.  We must lock arms.  Lock and load regardless of our denominational backgrounds.  Satan has monopolized division in the body, and has succeeded in the art of divide and conquer.  To break this yoke, we must sound the alarm.  The trumpet must be heard in the Church.  The world is asleep in the dark.  Leaders must fall on their faces before God.  Christians must awake in the light.  Let us make this our finest hour!
"Forgiveness is not an emotion. It is a choice. If we choose not to forgive, we are the ones in bondage."  Bishop Ken Sims

I am reminded of what a child said when he prayed, "Forgive us our trash baskets as we forgive those who put trash in our baskets."  I laughed so hard when I read that - knowing, of course, that the child thought adults were saying trash baskets when they said trespasses. But wasn't that appropriate? 
Matthew 6:12 "Forgive us our trespasses as we forgive those who trespass against us".
In essence, when we pray the above verse, we are telling the Lord to only forgive us when we forgive those who wronged us. 

Some people have a lot more garbage to dispose of than others.  Little or much, the Lord has made provision for us to free ourselves by utilizing His word. 
I John 1:9

If we confess our sins, he is faithful and just to forgive us our sins, and to cleanse us from all unrighteousness.



Forgiving is not always an easy thing to do, but it is vitally important that we do so for our on health - both spiritually and physically.   Jesus taught us how to do so before the cross, on the cross and even after the cross.  No other person has ever suffered the things that Jesus endured on our behalf.  On the cross, He asked His Father to forgive those who crucified him for He perceived that they did not really understand what they were doing or who they were now indebted to.  He humbled Himself and allowed His own creation to crucify Him.  We often say that we want to be like Jesus and we mean well.  Frequently, we find that it is easier said than done.  Even so, the grace necessary to be victorious has already been provided.  As previously stated, forgiveness begins with a choice.  Mine!  Yours!  It is a mental ascent of our soul, but more importantly a matter of the heart - our spirit.  When we make the confession, God accommodates us with the strength that only He can give. 
Forgive!  It's not a suggestion.  It is a command.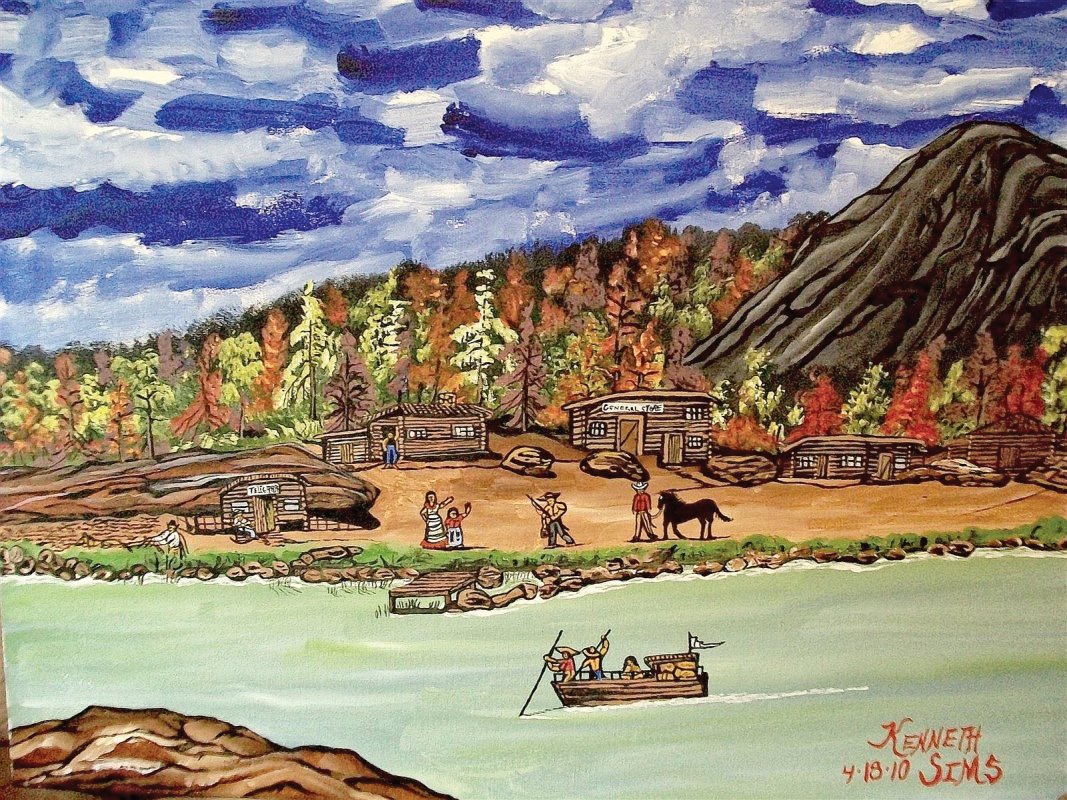 In the twenty-first chapter of St. John, one of Jesus' disciples whose name was Simon Peter, decided to go fishing. His fellow disciples said, "We will go with thee." After toiling all night long, they caught nothing. Jesus called to them from the shore the next morning, "Have you any meat yet?" They answered, "No!" Jesus responded, "Cast the net on the right side of the ship." 
They toiled all night and it profited nothing; but when Jesus showed up the next morning, everything changed.  Psalm 30:5b ...weeping may endure for a night, but joy cometh in the morning.
There are many who are toiling today through a dark season.  Doing the same old thing, the same old way – day in and day out.  Nothing seems to be working.  Jesus' disciples were plagued by the same fate.  Jesus told them to cast their nets on the right side of the boat. When they did, they pulled in 153 fish.  It was supernatural that the net did not break from the heavy load. What happened? They received a fresh word from God.  Obedience to the fresh word resulted in a large fresh catch.
Is that you doing the same thing and expecting different results?  If so, ask the LORD for a revelation. The moment it comes, act upon it.  When Jesus gave his followers a fresh word, they immediately acted upon it.  They received illumination that not only changed the way they fished, it changed their lives. 
Listen for the instructions of Jesus in every endeavor so that you don't spend your time casting effort to the wind.  All of the elements they needed were in place. The water was there. The fish were in the water. They had nets. They had a boat. What they didn't have was a divine word causing a paradigm shift. When God gives you a fresh word, know that the elements are already in place and be prepared to have your life changed also. The word to them wasn't just about fish. It was about their commission.  It was about catching souls for the Kingdom.
My question to you is: Have ye any fish yet?"  If not, do as Jesus instructed, "Cast the net on the right side of the ship." The right side will always result in enormous blessings for the kingdom of God.
JOHN 21:6 And he said unto them, Cast the net on the right side of the ship, and ye shall find. They cast therefore, and now they were not able to draw it for the multitude of fishes.
JOHN 4:34 Jesus saith unto them, "My meat is to do the will of him that sent me, and to finish his work."
JOHN 15:16 Ye have not chosen me, but I have chosen you, and ordained you, that ye should go and bring forth fruit, and that your fruit should remain: that whatsoever ye shall ask of the Father in my name, he may give it you.
(Scriptures from KJV)

A prophetic word began to flow from Bishop Ken Sims (my husband) after a counseling session I had with a sister-in-the-Lord in March. I placed a microphone to his mouth to capture and share it with her, but I'm also impressed to share it with you.  It came just two months after his two-week hospitalization. He was still very weak  and was not expected to live: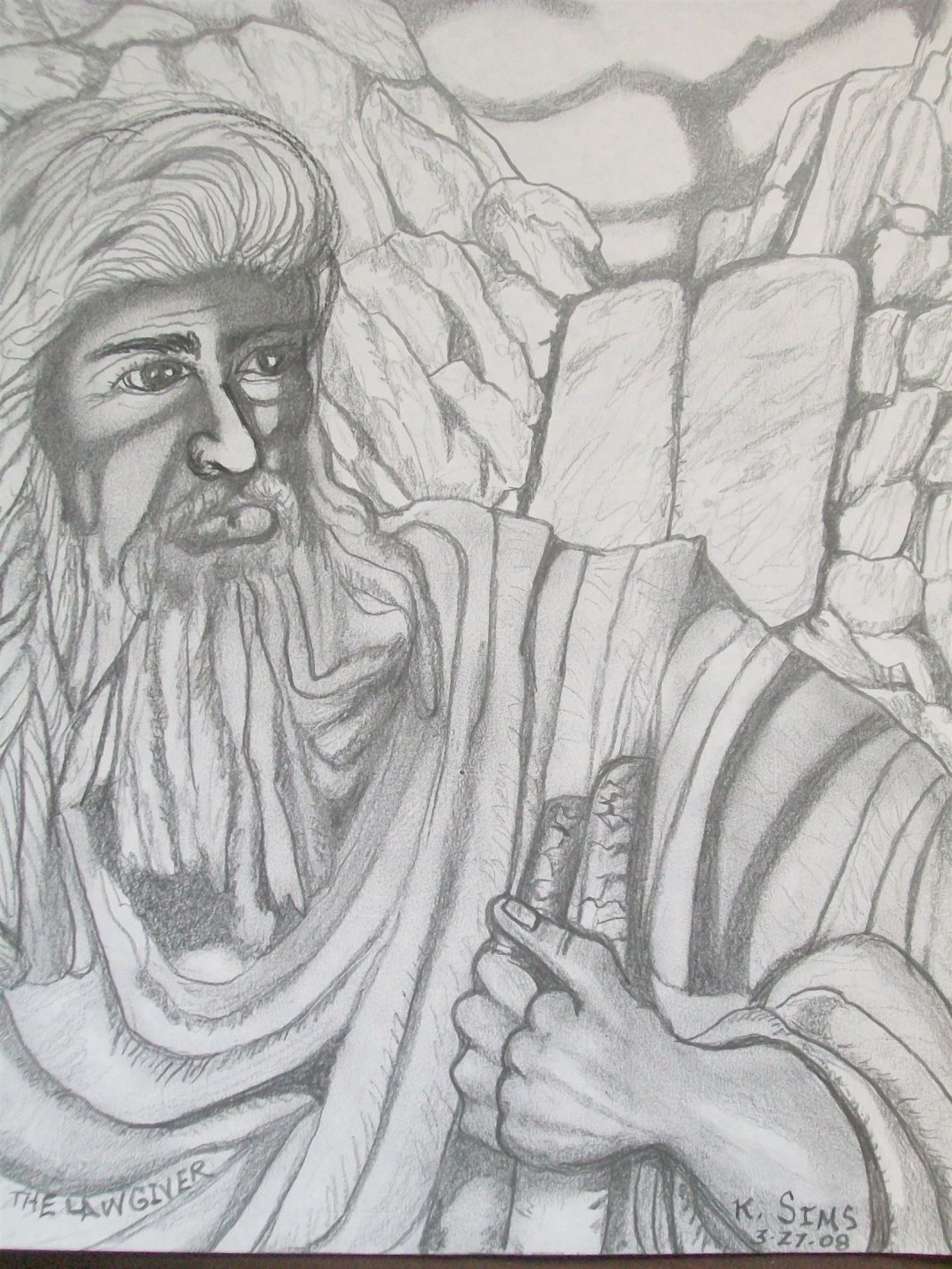 "God said to
stand
still and see the salvation of the Lord.
Stand
 still!  This is not your fight.
Stand
still and see the salvation of the Lord; and when you're
stand
ing still, there's no need for your knees to buckle or knock together. Stop listening to what the enemy is saying and start taking the Word of God at face value. What the enemy says is nothing but a threat. You shouldn't even be at the point of wondering how is God going to work this out, or where are the finances coming from? This is His battle. This is not your battle, and you're not going to be able to figure this one out. He wants you to
stand
still and see his salvation and that means total dependence on him; that means not trying to figure him out in your finite mind - how is all of this going to transpire and who is going to get what advantage over what situation. God rewards faithfulness and God is a just God.  
What you need to do and continue to do is pray and watch the salvation of the Lord. Just stand and watch God do what he does best and what he does best is just being God.
Goliath and David are symbolical for you right now. You have to really, really just take a step back and see the whole threat that David was dealing with. See what it is all about and then you can adjust that in the spiritual.  Step away from it and let God fight your battle.
This is not a situation where one day you are believing and one day you are not. It is important to keep your feet fixed. Keep yourself anchored in the promises of God and don't be like the person that you discuss and don't be vindictive. Watch your attitude. The best thing you can do right now is to pray for your enemies because they don't know what the nature of the threat is that they are bringing forth against you. They could get into a lot of trouble. Just let God take care of them and keep your focus on the Lord. Keep your eyes on Him in the whole scenario so that in the end, it will pan out the right way - the way it is supposed to go. You focus on becoming whole and dealing with your own life and just be very careful that your anger doesn't come through in a way that you're saying wrong things that could withdraw the hand of God's judgment away from your enemies.  So guard your anger. Pray for them and you are going to see God work a miracle.
To every person that is involved in your whole situation: you don't need to be numbering troops. God is well able. Don't look at what you have and what you don't have. Don't let your knees buckle and don't shake in your boots.
We have the chief lawyer. The Lord anticipates what the enemy is going to do before he even does it. God is not going to allow you to fight by yourself - that's why he has placed Giants in the faith all around you.  We have WON!  We don't have anything  to fear.  Your enemy is restless and fearful. He doesn't know what your next move is. You hold the trump card."  
STAND!  Jesus is our trump card. 
What did Franklin Roosevelt mean by the proverbial statement, "The only thing we have to fear is fear itself?"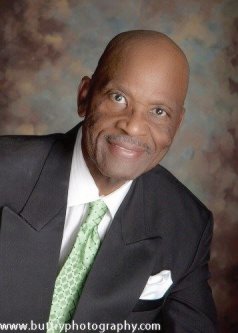 First of all, what is fear?  Fear is False Evidence Appearing Real.  
Now, let's remember that there are some things that demand our respect.  To walk into a 600-pound tiger's cage is not exercising respect for that animal's strength or his size -- let alone his sharp teeth.  
If a woman is fearful of snakes, that's a legitimate fear.  If the snake does not strike her and yet she feels his fangs biting into her neck, that's imaginary fear -- categorized as such because it has not happened yet.  The way she can prevent it from becoming reality is to remain a safe distance from the threat.
Satan is legendary for manipulating his host with fear.
Webster defines fear as:
1) a feeling of anxiety and agitation caused by the presence or nearness of danger.  
2) timidity, dread, terror, fright, apprehension, panic
3) a feeling of uneasiness or concern like it is going to rain.  
There is nothing that you can do about the rain.  It's beyond your control.  This would be a prime opportunity to rehearse the Serenity Prayer: God grant me the serenity to accept the things I cannot change, the courage to change the things I can and the wisdom to know the difference.  
We can fear what hasn't happened yet or we can eliminate the image from our minds, move forward and make this our finest hour.  Fear doesn't work unless we give attention to it.  
In I John 4:18, the Word of God says that fear    It is great mental or physical pain or anguish.
Fear paralyzes - meaning to render helpless or inoperative, to lock up, freeze, become motionless, unable to respond
This exactly what happened to Peter.  Matthew 14:27 But immediately Jesus spoke to them, saying, "Be of good cheer! It is I; do not be afraid."
28 And Peter answered Him and said, "Lord, if it is You, command me to come to You on the water."
29 So He said, "Come." And when Peter had come down out of the boat, he walked on the water to go to Jesus. 
30 But when he saw that the wind was boisterous, he was afraid; and beginning to sink he cried out, saying, "Lord, save me!"
31 And immediately Jesus stretched out His hand and caught him, and said to him, "O you of little faith, why did you doubt?" 
32 And when they got into the boat, the wind ceased.
The wind, the rain, and the waves brought Peter to a stand still - a place of helplessness.  Every negative factor ganged up on his faith.  He saw himself sinking before it happened.  Again - imaginary fear.  However, his fear went from unreal to fact.  Notice, it wasn't until he saw the threat.  He saw himself gagging already - lungs filled with water.  He conceded to death.  
Mark 11:22 So Jesus answered and said to them, "Have faith in God. 
23 For assuredly, I say to you, whoever says to this mountain, 'Be removed and be cast into the sea,' and does not doubt in his heart, but believes that those things he says will be done, he will have whatever he says. 
24 Therefore I say to you, whatever things you ask when you pray, believe that you receive them, and you will have them.
Fear and faith cannot co-exist.  It is imperative that we keep our eyes on Jesus for it is impossible to please him without faith.  According to Romans 10:17 faith comes by hearing, and hearing by the word of God.  It is mandatory that we starve our fears and feed our faith the word of God.
/