Shopping Cart
Your Cart is Empty
There was an error with PayPal
Click here to try again
Thank you for your business!
You should be receiving an order confirmation from Paypal shortly.
Exit Shopping Cart
An unfamiliar long distance number rang at our house this morning. On the other end was an apologetic manager, who gently approached me regarding an unfortunate incident that took place revolving around our now deceased daughter, KaShanta.  It happened on the morning of the day she passed.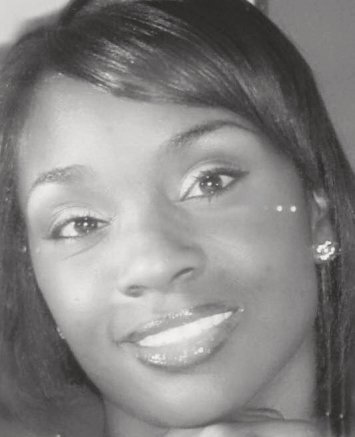 I knew on June 11, 2015 that it would be an inevitable trek down 'forgive them lane' so I did - by faith. Periodically, I would be tormented by reliving the incident and being unable to suppress it.  Retreating to my prayer closet in worship and praise would lift me up for a season.  However, my inner conflict continued unresolved. Another two months would go by and I would be confronted with it yet again.  




Finally, on February 11, 2016, I started writing a letter in hopes that it would act as a systemic cleansing for me and I would no longer be haunted by this ghost of my past - figuratively speaking.  At the time, I was unaware that it had been exactly eight months since KaShanta's death.  That unveiling came after the letter was sent. I believe numbers are of significance to God.  On numerous occasions, He has used them to confirm and reveal things to me.  According to my studies, the number eight is for new beginnings.  It was definitely indicative of a new beginning for me.




The director, of the same company, called an hour after the manager did to apologize for the agony that our family was experiencing.  There is really nothing that they can say that will change anything, but at least, they showed genuine concern, which spoke volumes to me.  




Last week, I was gathering information for The KaShanta Sims Foundation, a 501(c)3 organization, when I heard the Spirit of the Lord say, "Forgive!"  I stopped typing, repeated the word, "Forgive" and said, "Yes, Lord, I do".  At the time, I wasn't aware that he was not speaking of forgiving others, but of forgiving myself.  




Many pray according to Matthew 6:12 without understanding what it means. We are really telling the Lord not to forgive us if we don't forgive those who wronged us.  No one has ever suffered the things that Jesus did in His body, soul and spirit - at the hand of men.  Yet, He humbled himself, forgave His creation, and prayed for them.  As the greatest example who ever walked on the planet, inhabited the heavens, or descended to the depths of the earth, He has earned the right to tell us to do as he has done.  




Forgiving does not mean that you will forget everything.  Nor does it mean that you now have to become bosom buddies with the perpetrator.  It does mean that you will be set free.  When you hold unforgiveness in your heart, ironically, you become the prisoner.  Furthermore, when you forgive, you set yourself free. 




I thought I had forgiven all who injured my daughter and myself.  Nonetheless, I found out today that I was holding myself captive with.  I was so overcome with guilt, shame, and regret that I did not realize that I blamed myself for several things that happened - many of which were really beyond my control.  




The Lord has such a sense of humor and wanted so much for me to be free that He even showed me a picture of KaShanta doing something silly that only her sister, daughters, and I could appreciate because we have all been targets of her practical joke.  Once clarified, I realized she would never have wanted me to be tortured by the past - no matter what.  I started laughing - all by myself.  In my minds eye, I saw her smiling face and her action as she was accustomed to doing.  Later I shared it with her sister, Milia, who agreed with me about the conclusion that I finally arrived at. We took turns crying and then laughing together - giving ourselves permission to be human beings.




Included in our daughter's obituary was a poem she penned.  The last line reads, "My morning is finally here".  Indeed, her struggle with HER2 triple negative breast cancer was over at age 38.  She is free from all torment that was ever inflicted on her - be it mental anguish or physical trauma.  Today, I can say, "I forgive myself. My morning is finally here"!  




Psalm 30:5

  ...Weeping may endure for a night, But joy 

comes

 in the morning.




It's okay to forgive yourself.




  

0

/