Shopping Cart
Your Cart is Empty
There was an error with PayPal
Click here to try again
Thank you for your business!
You should be receiving an order confirmation from Paypal shortly.
Exit Shopping Cart
| | |
| --- | --- |
| Posted on April 30, 2018 at 12:14 AM | |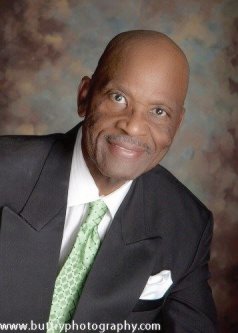 This Train is Bound for Glory
! That's the song that my husband, Ken was singing this morning when he woke from a dream. There are several variations of it, so I'm unsure who wrote the version he knew.
In this dream, Ken witnessed to a man named Billy, who was moved to purchase his train ticket to heaven.  The train bound for glory came for Billy, but he would not release his ticket to the attendant.  Billy insisted on holding on to it because he was too attached to this world.  Jesus was standing in the back of the train sadly looking on - waiting for him to come aboard.  Ken was singing and crying because Billy was left behind. 
The Lord said to Ken in this dream, "There are many Billies in this world that are standing with tickets in their hand but will miss out on heavenly glory.  They feel that they have more time and fail to heed my beckoning call."
As he relayed the dream, he was visibly disturbed; hard pressed in his spirit.  He felt his efforts had been insufficient in leading more people to Jesus.  Considering that he is a dialysis patient with diverse medical challenges, most people who know him are amazed at his accomplishments, in spite of his various diagnoses. 
Since our early ministry days in 1976, he has been accustomed to preaching in the streets and in front of nightclubs, as well as in the pulpit at church.  On several occasions, we safely stopped the car allowing him access to witness to someone in a raised median in the middle of the street.  (We don't advise this, however.) 
Ken's dream is significant of being ready when Jesus returns for you - either as an individual, or in the rapture with all the ready saints.  If your name is Billy and you do not have a relationship with Jesus, God is speaking to you.  If your name is not Billy and you are not born again, the Father is speaking to you also. 
Hebrews 3:12-15 Take care brothers and sisters that there not be in any one of you a wicked, unbelieving heart [which refuses to trust and rely on the Lord, a heart] that turns away from the living God. But continually encourage one another every day, as long as it is called "Today" [and there is an opportunity], so that none of you will be hardened [into settled rebellion] by the deceitfulness of sin [its cleverness, delusive glamour, and sophistication]. For we [believers] have become partakers of Christ [sharing in all that the Messiah has for us], if only we hold firm our newborn confidence [which originally led us to Him] until the end, while it is said, "Today [while there is still opportunity] if you hear His voice, Do not harden your heart, as when they provoked Me [in the rebellion in the desert at Meribah]."



Do not harden your hearts against the salvation that Jesus offers to you.  He died for the world, but specifically for you.  There is no other name that we can use to be saved.  It is of a certainty that every knee will one day bow to him and every tongue will have to confess that He is Lord.  It's now or later.  Allow Him to come into your heart and change your life today.  Tomorrow is not promised.




Prayer of salvation

Father God, I believe that Jesus is your son, that he died for my sins, and that you raised him from the dead.  Please forgive me of my sins.  I ask that Jesus come into my heart now.  I acknowledge and confess him as my Lord and Savior.  I believe your word that says whoever calls on the name of the Lord shall be saved; therefore, I thank you for saving me. 

Categories: Christian, Faith, God, Inspirational, Religious, Spiritual

0

/